Mallory M. O'Connor, President of oconnorartLLC, Professor Emerita of Art History at Santa Fe Community College, Art Historian, Educator and Author, was recently selected as Top Author & Art Historian of the Year for 2021 by the International Association of Top Professionals (IAOTP)
(PRUnderground) September 27th, 2021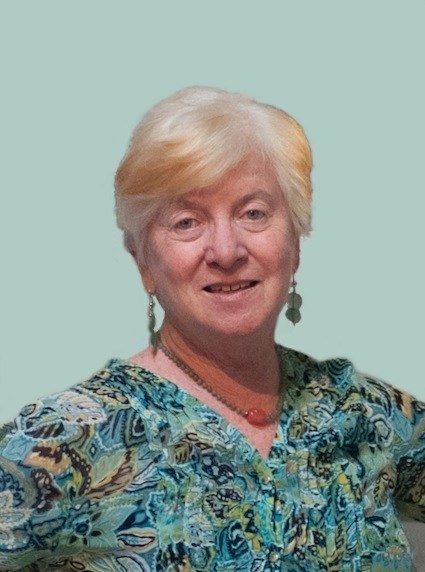 Mallory M. O'Connor, President of oconnorartLLC, Professor Emerita of Art History at Santa Fe Community College, Art Historian, Educator and Author, was recently selected as Top Author & Art Historian of the Year for 2021 by the International Association of Top Professionals (IAOTP) for her outstanding leadership, dedication, and commitment to the industry.
While inclusion with the International Association of Top Professionals is an honor in itself, only a few members in each discipline are chosen for this distinction. These special honorees are distinguished based on their professional accomplishments, academic achievements, leadership abilities, other affiliations and contributions to their communities. All honorees are invited to attend the IAOTP's annual awards gala at the end of this year for a night to honor their achievements. www.iaotp.com/award-gala
With 45 years of professional experience as a curator, exhibition designer, writer, educator and lecturer, Ms. O'Connor has certainly proven herself as accomplished and she is an expert of the arts. She is a dynamic, results-driven leader, who has demonstrated success and professionalism throughout her entire career.
Her impressive repertoire of previous roles has included Instructor of Art History for the University of Florida from 1969-1977. Ms. O'Connor worked as a Humanities instructor at Nova Southeastern University in 1985 and as the Curator for the Thomas Center Gallery from 1985-1994. She has served as the exhibit designer for the Florida Museum of Natural History since 1997. Ms. O'Connor served as the Associate Professor of Art History at Santa Fe College in Gainesville, Florida from 1999-2005. After earning Emeritus status in 2005, Ms. O'Connor retired and opened her Art Consulting Business, oconnorartLLC.
At oconnorartLLC, Mallory specializes in curating Fine Art and Natural History, Exhibitions, Historical Exhibitions, Writings, Books and Articles for the Fine Arts.
In addition to her successful academic career, Ms. O'Connor is a talented writer. Her novels include The American Trilogy, Epiphany's Gift and Key to Eternity. In addition, she wrote two art history books, Lost Cities of the Ancient Southeast and Florida's American Heritage River, both published by the University Press of Fllorida. Her books are available for purchase on Amazon.com.
Some of her writing can found in the Journal of Popular Culture, the American Indian Art Magazine, the Women's Art Journal and the Florida Humanities Council Forum Magazine. Furthermore, she has shown her expertise in the arts through her writing for art exhibits, brochures, catalogs and for press releases. She was also a feature writer for Business-to-Business magazine.
Before embarking on her professional career path, Ms. O'Connor studied at the University of California, Davis and Santa Barbara. After marrying, living in Mexico and having a child, she moved to Ohio in 1965 where she earned three degrees from Ohio University. Ms. O'Connor received her bachelor's in fine arts, Master of Fine Arts degree in Art History and her Master of Arts in American History. She has received several grants from the Florida Humanities Council, and additional grant funding from the Southern Arts Federation, the Florida Arts Council, and the Ulrich Bay Foundation. Ms. O'Connor has sat on numerous boards for the fine arts industry.
Throughout her illustrious career, Ms. O'Connor has received awards, accolades and has been recognized worldwide for her outstanding leadership and commitment to the arts. This year she will be considered for a feature article in TIP (Top Industry Professionals) Magazine and for the prestigious Lifetime Achievement award given by the International Association of Top Professionals (IAOTP). In past years, Ms. O'Connor was recognized as a professional of the year and for her writing she won first prize in Fiction from the Northern California Publishers and Authors. She earned a Silver Medal Presidential Award for Fiction from the Florida Authors. Her book, Lost Cities of the Ancient Southeast won a design award in 1996.
The President of IAOTP, Stephanie Cirami, stated "Choosing Ms. O'Connor for this award was an easy decision for our panel to make. She is brilliant at what she does, has tremendous foresight and is humble and gifted. We are looking forward to meeting her at the gala and she will make an amazing asset to our organization."
Looking back, Ms. O'Connor attributes her success to her perseverance, her integrity and her highly regarded reputation as an Art Historian and Educator. When not working, she enjoys spending time with her family and friends, Hiking, Horseback Riding, and traveling. For the future, Ms. O'Connor will continue being innovative for the arts and plans to share her knowledge with students and colleagues alike.
For more information on Ms. Mallory O'Connor please visit: www.oconnorartllc.com
About IAOTP
The International Association of Top Professionals (IAOTP) is an international boutique networking organization that handpicks the world's finest, most prestigious top professionals from different industries.  These top professionals are given an opportunity to collaborate, share their ideas, be keynote speakers, and to help influence others in their fields. This organization is not a membership that anyone can join.  You have to be asked by the President or be nominated by a distinguished honorary member after a brief interview.
IAOTP's experts have given thousands of top prestigious professionals around the world, the recognition and credibility that they deserve and have helped in building their branding empires.  IAOTP prides itself to be a one of a kind boutique networking organization that hand picks only the best of the best and creates a networking platform that connects and brings these top professionals to one place.
For More information on IAOTP please visit:   www.iaotp.com
The post Mallory O'Connor selected as Top Author & Art Historian of the Year by IAOTP first appeared on PRUnderground.
Press Contact
Name: Stephanie Cirami

Phone: 212 634 4427

Email: Contact Us

Website: https://www.iaotp.com/
Original Press Release.