Neon Direct are so confident in their signs that they now offer a 3 year warranty as standard.
Neon Direct Are Now Offering a 3 Year Warranty on All Neon Lights Instead of the Industry Standard 1 Year.
Neon lights are a familiar sight nowadays, popular both for advertising businesses and in home decoration schemes. The traditional glass tubes filled with noble gases have now been mostly replaced by LED lights that effectively mimic neon lights. LEDs are preferred as a light source as they are safer, cheaper and last longer. However, even LED lights can develop faults, especially if cheap materials are used and there is poor quality control.
As is common with many products, while some issues may be apparent right away it is often only after a year or more that the majority of problems with LED neon lights start to appear. Most of the faults with LED neon lights are caused by poor quality wiring.  Wires need to be clean and straight, not frayed and overlapping. This gives a good connection and prevents voltage drop. A corner often cut is failing to strip the ends of wires back far enough so they can be fully pushed into a connector.  While the connection will initially work, eventually time or movement will cause the wire to slip out of the connector and all or part of the light will cease to function.  LED neon signs frequently have a high number of separate wires to create the range and brightness of the sign. Cheap installations will jam multiple wires into one connector to save money, despite this practice being well known for overloading connectors and being a fire hazard. A high quality wiring job will take the time to use wire splitters or terminal blocks so each wire is safely connected.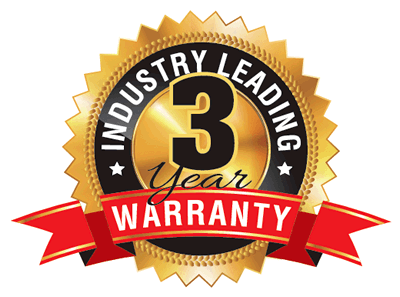 These wiring issues may seem trivial but they can have a huge impact on the look of your sign, from missing a colour to the whole light not working.  Even just having a few LEDs not working on a sign can make it look cheap and create a negative impression. Voltage drop, the most common problem with LED neon lights, causes uneven and inconsistent lighting.
So while it may be tempting to choose the most inexpensive option when buying a neon sign, thought has to be given to how much warranty protection the manufacturer offers. Even the most skilled electricians can make a simple wiring mistake so detailed and rigorous quality assessment is needed, something not all companies take time to do.
The industry standard is to offer a one year warranty. This covers any problems caused by rough transportation or faulty set up but many wiring issues can take longer than a year to become obvious.
Neon Direct, however, have started offering a three year warranty. Owner Chris Hinds explains that "We know that the quality of our products is second to none. Each of our signs undergoes extremely vigorous quality assessment before being safely packaged and shipped. Mediocre is not something we entertain and therefore, we ensure our clients are provided with top quality products and excellent customer service."  This confidence in the quality of their neon signs mean Neon Direct can offer their industry first 3 year warranty.
Media Contact
Company Name: Neon Direct Limited
Contact Person: Chis Hinds
Email: Send Email
Phone: 0800 048 7234
Address:G02 Terriers House Amersham Road
City: High Wycombe
State: Bucks
Country: United Kingdom
Website: neondirect.co