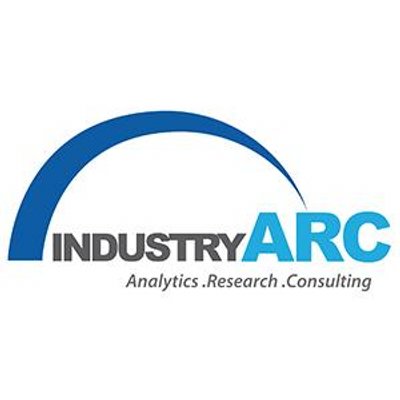 Graphene Electronics Market
Growing Demand in Memory Devices of Electronics Driving the Growth of Graphene Electronics Market.
Graphene Electronics Market was valued $42.2 million in 2020 and is expected to grow at CAGR 29.1% during the forecast period 2021-2026. owing to its widespread application such as anti-corrosion coatings and paints, precise and efficient sensors, faster and more efficient electronics, flexible displays, efficient solar panels, drug delivery systems, and others. Apart from this, graphene exhibit beneficial properties such as thermal conductivity, strength, and lightweight owing to which it can be used as a substitute to carbon fibre. Additionally, the growing R&D activities for the use of graphene to enhance energy conversion, storage capacity in solar panels and batteries or supercapacitors is set to open up new growth avenues for the market during 2021-2026
Graphene Electronics Market Segment Analysis- By Type of Material
Graphene Nano Platelets is estimated to witness the highest growth of CAGR 31.6% during the forecast period 2021-2026 owing to the growing demand for low-cost composites as an alternative to carbon fibre for various applications is set to support market growth during 2021-2026. Apart from this, the significant adoption of graphene nano platelets in battery electrodes, conductive inks, thermal management systems and others has also been analysed to assist the market growth from 2021 to 2026. Extensive research for using graphene nano-platelets in electronic composites to replace carbon fibre, carbon nanotubes, nano-clays, and other materials is underway which is set to open up new open-up new market opportunities in the future. In 2020 LIGC Application LTD, an Israeli maker of Laser-Induced Graphene filters, announced $3 Million to manufacture graphene-based air filters. 
Graphene Electronics Market Segment Analysis - By Product
Graphene battery market is estimated to witness the highest growth of CAGR 32.6% during 2021-2026 followed by capacitors market which is set to grow by CAGR 30.8% during the same period. The growth in the battery market is majorly attributed to the significant improvement achieved energy density, weight, charging time, form, and recyclability of batteries due impregnation of graphene in the electrodes. The increase in demand for high-capacity and lighter batteries in automotive and consumer electronic industry is estimated to propel the graphene battery market in the future. In March 2020 researchers from Trinity College Dublin, CIC EnergiGUNE, and INCAR-CSIC in Spain have announced the development of rechargeable batteries and energy storage devices made of a non-toxic and environmentally friendly graphene-based material. Moreover, increasing demand for super capacitors and ultra-capacitors for burst-mode power delivery applications such as electric vehicles, trains, cranes and others is analysed to drive the graphene-based capacitor market during 2021-2026. In 2020 Researchers from the University College London and the Chinese Academy of Sciences created a new bendable graphene supercapacitor that charges quickly and safely stores a record-high level of energy for long-term use.
Request for Sample Report  @ https://www.industryarc.com/pdfdownload.php?id=15625
Report Price: $ 4500 (Single User License)
Graphene Electronics Market Segment Analysis – By Geography 
APAC region is estimated to account for the largest share of 42.8% of the global graphene electronics market in 2020 followed by North America attributing a share of 26.8% in the same year. Owing to the presence for large manufacturers of electronic vehicles and consumer electronic such as mobile devices, smart TV in the region incorporating graphene-based components in the same. In addition to this, potential use of graphene films as an alternative to indium tin oxide as a transparent conductor in smartphones, tablets, smart TVs, solar cells and wearable devices is also set to drive the APAC graphene electronics market during 2021-2026. Taiwan, as a pioneer in semiconductor and display manufacturing, is set to retain a strong position to drive innovation in the graphene electronics market. In December 2019, the Government of the Guangzhou province in China announced that it aimed to help its local display industry and allocated USD 285 million in subsidies per company. The objective was to help companies invest in the production of emerging display technologies, including, Micro-LEDs, e-paper displays, QD-LEDs, OLEDs, 3D displays, graphene-enhanced display technologies and more. These factors are set to positively influence the APAC graphene market growth during 2021-2026
Graphene Electronics Market Segment Analysis Drivers 
Increase in Utilization of Graphene in Electronic Applications
The use of graphene for the development of faster and lower-power-consuming devices owing to its high mechanical strength, superior thermal conductivity, high electron mobility and other properties has accelerated significantly in the last five years. In 2019, a UK based start-up, Paragraf raised $16 million to develop graphene-based sensors and replace the rare metal indium with graphene in electronics devices. In March 2021, the company launched a graphene-based Hall effect sensor which provides a faster, more direct measurement of the magnetic field, with the resolution and range required for accurate battery cell mapping. The growing emphasis of the OEMs to develop graphene based electronic products is analysed to significantly assist the market growth during the forecast period 2021-2026. 
Growing demand in memory devices of electronics 
The demand for memory devices has witnessed significant surge in the demand owing to the increasing adoption of mid and high-end smartphones, laptops, wearables, gaming consoles and other devices which uses these chips for volatile and non-volatile memory. Factors such as low power consumption, higher density, transparency, SET voltage modulation, high uniformity, and others are set to result in the shift in focus of the memory device manufacturers towards the development and use of graphene in their products. This is set to assist further penetration of graphene based memory devices in the consumer electronics devices sector in the future. Scientists from Russia and Japan recently discovered a graphene-based substance that has the potential to dramatically enhance the recording density in data storage devices such as SSDs and flash drives. In January 2021, Researchers at the Cambridge Graphene Center, University of Cambridge, developed a new type of resistive memory using graphene that can be scaled down beyond current limitations.
Graphene Electronics Market Segment Analysis - Challenges 
Graphene is a good conductor of electricity, but it lacks a band gap and, and like graphite cannot be turned off. Recently, researchers made the band gap structure permanent in graphene through laser shock imprinting which used laser to create shockwave impulses that penetrated an underlying sheet of graphene. These laser shock strained the graphene film onto a trench-like mold thereby permanently shaping it. However, there is a significant time to market for commercializing graphene into semiconducting devices, despite the technique granting more flexibility in taking advantage of the Graphene's optical, magnetic and thermal properties. This is set to impede the graphene electronics market growth during the forecast period 2021-2026
Graphene Electronics Market Landscape
Technology launches, acquisitions and R&D activities are key strategies adopted by players in the Graphene Electronics Market. The market of Graphene Electronics has been consolidated by the major players –AMG Advanced Metallurgical Group N.V, Grafen Chemical Industries Co. Ltd, Graphene Platform Corporation, Graphene Frontiers LLC, Graphenea SA, Talga Resources Ltd., Gnanomat (Versarien PLC, Graphene Square, Inc, Nanoxplore Inc., First Graphene Ltd.
Acquisitions/Technology Launches
In February 2020 Steel Blue and First Graphene Ltd. had entered into an agreement. This agreement covers the delivery of graphene and other graphene products to Steel Blue for a period of more than two years.
In June 2019 Nanoxplore had introduced a new product GRAPHENEBLACK. It has a function that allows for the reuse and recycling of plastic. 
In October 2019 Talga Resources Ltd signed an agreement with Billerud Korsnas, a Swedish multinational corporation. Talphene, a Taiga graphene derivative, will be used in BillerudKorsnas fibre and board packaging goods.
Key Takeaways
The growing demand of graphene for electronics is analysed to be one of the major drivers assisting the market growth. 
Graphene Nano Platelets is estimated to dominate the market due to the growing need for low-cost composite lighter alternative to carbon fibre in various electrical gadgets.
Growing demand for high-capacity rechargeable batteries for EVs and other are expected to boost the adoption of graphene-based batteries.
APAC region is estimated to account for the largest Graphene Electronics Market share owing to the presence for large manufacturers of consumer electronic were Graphene is use.
Related Reports:
A Printed Electronics Devices and Material Market 
https://www.industryarc.com/Report/18051/printed-electronics-devices-material-market.html
B. Graphene Battery Market
https://www.industryarc.com/Research/Graphene-Battery-Market-Research-505797
For more Electronics Market reports, please click here
About IndustryARC: IndustryARC primarily focuses on Cutting Edge Technologies and Newer Applications market research. Our Custom Research Services are designed to provide insights on the constant flux in the global supply-demand gap of markets. Our strong team of analysts enables us to meet the client research needs at a rapid speed, with a variety of options for your business. Any other custom requirements can be discussed with our team, drop an e-mail to sales@industryarc.com to discuss more about our consulting services.
Media Contact
Company Name: IndustryARC
Contact Person: Mr. Venkat Reddy
Email: Send Email
Phone: (+1) 970-236-3677
Address:Madhapur
City: Hyderabad
Country: India
Website: https://www.industryarc.com/