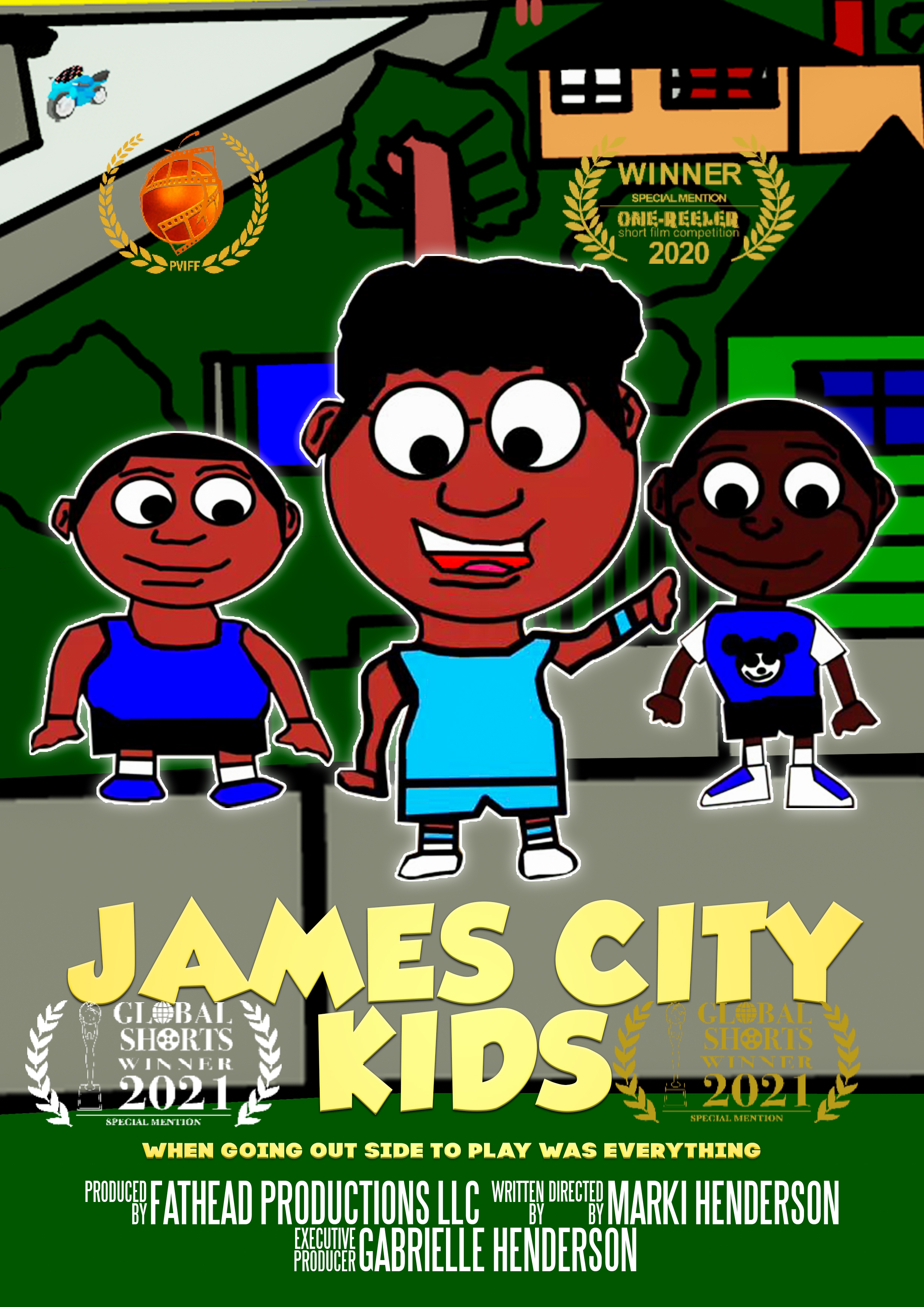 Fathead Productions, a fast-rising Greensboro, NC based film company is now a finalist for the 16th Anniversary Peachtree Village International Film Festival (PVIFF) which will be held online at www.pviffatl.com from Oct. 21-23rd.
The film company, proficient in producing shorts, SAG-AFTRA comedy series, and feature films was nominated for their short film titled 'James City Kids'. The show explores the lives of three elementary-aged cousins growing up in James City, NC. They discover how much fun it can be growing up in the 1980s as kids with only their imagination and each other.
Speaking about the festival, Marki Henderson, the founder of Fathead Productions, said: "I am honored and feel truly blessed to be a part of this amazing festival. It is such a blessing to be able to chase your dreams and begin to see them come true''. Speaking about what prompted the storyline for the short film, Marki said: "Inspired by my cousins and I growing up together in the 80s, discovering how much fun we could have together. By simply using our imagination, going outside, or how adventurous riding bikes across town could be as kids.''
Marki's Fathead Productions have been the recipients of two other film festival awards including Winner One Reeler Film Festival, Los Angeles, CA 2020 and Winner Global Shorts Film Festival Los Angeles, CA, 2021.
The Peachtree Village International Film Festival is an international film, music, and tech festival featuring some of the world's Best-In-Class indie and mainstream content. With a $50,000.00 cash prize up for grabs, the festival highlights feature-length films, shorts, music videos, documentaries, and screenplays from around the globe, empowering creatives by offering contracts and distributions.
Media Contact
Company Name: FatHead Productions
Contact Person: Marki Henderson
Email: Send Email
Country: United States
Website: https://www.pviffatl.com/