How Can The 60/40 Portfolio Concept Be Rejuvenated?
September 03, 2021 at 11:19 AM EDT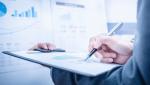 For decades, the 60% equities/40% fixed income portfolio construction has been used by advisors and money managers. However, with inflation here and low bond yields, 60/40 obituaries are penned by some market observers. That may be something of an overreaction, but a strong case can be made that...