What's on the Inflation Horizon?
August 29, 2021 at 10:00 AM EDT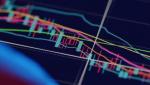 The title of this blog is, without a doubt, what investors are quite eager to find out. Two weeks ago the markets received the July data for both the Consumer Price Index (CPI) as well as the Producer Price Index (PPI). The lion's share of the headlines tends to go to the CPI, but this report is...