Looking to Marry Large Caps and the Value Factor?
July 21, 2021 at 18:00 PM EDT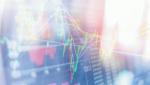 It's not a dedicated dividend exchange traded fund, but with payouts growing and the value trade still offering upside potential, the FlexShares US Quality Large Cap Index Fund (QLC) is one attractive income idea. The $100 million QLC, which turns six years old in September, follows the...