Looking for ETFs to Play the Artificial Intelligence Boom?
July 19, 2021 at 12:19 PM EDT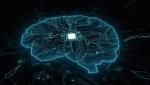 More companies are starting to make room for artificial intelligence (AI) in their budgets. One way to play the AI boom is the Global X Artificial Intelligence & Technology ETF (AIQ). The use of AI only proliferated during the pandemic as social distancing measures forced companies to re-think...