Does Midstream Energy Have a Spot at the Renewable Energy Table?
July 09, 2021 at 09:54 AM EDT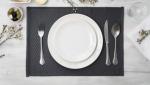 The ALPS Alerian MLP ETF (NYSEArca: AMLP) is up 44.52% year-to-date, and as if that's not enough, the king of master limited partnership (MLP) exchange traded funds yields a tantalizing 9.21%. Alone, those two data points would be enough to allure most investors, but those factoids...