Leawo Software just rolled out its special deals to celebrate the upcoming summer holiday, including up to 50% off discount on its hot-selling bundles, up to 40% off discount on its best-selling Blu-ray singles, and Tunes Cleaner as freebie.
Shenzhen, Guangdong Jun 30, 2021 (Issuewire.com) - For many people, the desire to travel will reach its peak when summer comes. However, to stop the spread of COVID-19, many of the guidelines issued by the government haven't changed much: wear masks, socially distance, wash hands, and stay at home as much as possible. As the pandemic constantly puts pressure on people all over the world, it seems difficult to take any holidays before vaccination. The good news is that people can spend more time with their partners, parents, and children at home. To help people explore more fun at home, Leawo Software, a company specialized in multimedia solutions and data management software, today officially launched its Summer Holiday Freebies & Specials for 2021, including up to 50% off discount on its hot-selling bundles and singles, and chance to win Tunes Cleaner as a freebie. This event will be available before Jul. 31st, 2021.
50% Off Discount on Leawo Best Bundles
Leawo offers a 50% discount on its best bundles as sincere gratitude to new and old customers. Bundles with a 50% discount are Leawo All-in-One Bundle, Best Blu-ray Toolkit, and Best 4K/UHD Blu-ray Toolkit.
Leawo All-in-One Bundle is a 16-in-1 package, including Prof. Media 11, iTransfer, and Prof. DRM Media Pack. It aims to help people download and convert video, rip and copy 4K Blu-ray/Blu-ray/DVD, burn Blu-ray/DVD, transfer iOS data, turn photos to video/DVD/Blu-ray, convert iTunes DRM video/music/audiobooks and download Spotify songs to DRM-free files. People can now obtain it at the price of $204.93. Compared with its full price, people can save $204.92 in this event.
Best Blu-ray Toolkit is a 2-in-1 bundle that includes Blu-ray Copy and Blu-ray Ripper, which are the two best-selling products of Leawo Software ever. It can easily rip and convert Blu-ray/DVD to video/audio files in various formats and copy Blu-ray/DVD to a computer or blank disc for backup without quality loss. With a 50% off discount, people can get it for less than $100.
Best 4K/UHD Blu-ray Toolkit, as a newly released product of Leawo, is exclusive for UHD Blu-ray. With the help of UHD Copy and UHD Ripper, people can easily rip and convert 4K Blu-ray to 4K/1080P/720P videos, copy and back up 4K Blu-ray movies to computer or blank disc in 1:1 or movie only backup mode. Leawo provides an unprecedented 50% discount for these two new products to help people enjoy the visual feast of theater at home with a price of less than $100.
45% Off Discount on DVD Pack and DRM Media Pack
For people who keep pace with the trend, streaming media may be their better choice. To meet the needs of this group of people, Leawo Software also provides two different bundles with a 45% off discount.
5-in-1 DVD Media Pack, also known as Video Converter Ultimate, includes Video Converter, Video Downloader, DVD Ripper, DVD Copy, and DVD Creator. It is able to help people decrypt, rip, convert and copy DVD movies, convert video/audio files, burn video/photos to DVD, create 3D movies, generate 4K/lossless videos, etc. Leawo now offers this powerful bundle at the price of $65.97. In other words, each product in this bundle is just $13.2.
DRM Removal and Converter Toolkit, consisting of Prof. DRM Video Converter, Prof. DRM Spotify Converter, Prof. DRM Music Converter, and Prof. DRM Audiobook Converter, is a 4-in-1 DRM removal and converter tool to remove DRM protection, convert iTunes music/video/audiobook, and Amazon Audible audiobook, and download Spotify songs to DRM-free files. With the price of only $54.97, people can now enjoy massive sources in iTunes, Amazon, and Spotify libraries.
Other Deals
40% off discount on Leawo 11-in-1 Multimedia Solution Bundle and hot-selling Blu-ray singles, including Blu-ray Ripper, Blu-ray Copy, Blu-ray Creator, Blu-ray Cinavia Removal, UHD Copy, and UHD Ripper.
Chance to win Leawo Tunes Cleaner as a freebie. People can obtain a free registration code of this cleanup tool by clicking Like on Leawo's official Facebook, and then enter their name and email address to the promotion page.
30% off discount on Leawo site-wide products. People can copy the coupon code on the end of the promotion page, and paste it to the purchase page of desired products to activate the discount.
About Leawo Software 
As one of the members of the Shenzhen Software Industry Association (SSIA), Leawo Software is a professional multimedia software developer that focuses on media dissemination and utility software based in Shenzhen, China, and founded in 2007. In the last decade, Leawo invested the time to develop a wide range of software, including Video series, Blu-ray series, Utility tools, and DVD series.
For more details, please visit: https://www.leawo.org/?issuewire=1409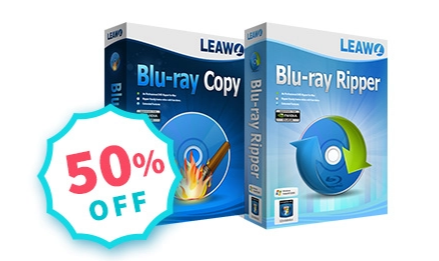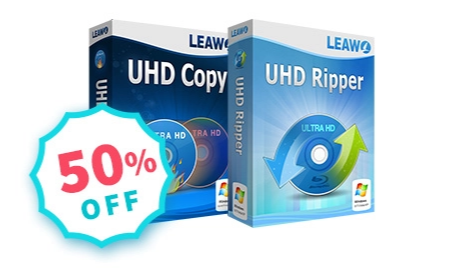 Media Contact
Leawo Software Co., Ltd.
Source :Leawo Software Co., Ltd.
This article was originally published by IssueWire. Read the original article here.