The DAPP ETF: Bridging the Divide Between Crypto and Mainstream Assets?
June 29, 2021 at 10:57 AM EDT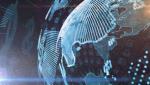 Thanks to a spate of good and bad headlines, ordinary investors are increasingly brushing up against the cryptocurrency universe. Data also confirm a rising number of market participants are embracing the asset class as a credible portfolio addition. Increasing awareness of and demand for digital...