Get a daily dose of nutrients with their Phyto Perfect protein and superfoods.
(PRUnderground) June 24th, 2021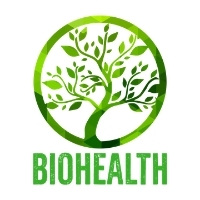 Oftentimes, people struggle maintaining a healthy lifestyle because of a multitude of factors ranging from busy schedules, availability to more serious health restrictions. Those who have diabetes should intake less sugar and those who have high blood pressure cannot indulge too much on fatty foods. With this, it seems easier to just go through life without worrying about certain health concerns and not taking the extra care in a diet. But today, healthy supplements are readily available to help people maintain their health.
At BioHealth Nutrition, they have the best healthy supplements made of natural, high-quality ingredients. They understand that taking supplements such as protein is not necessarily a pleasing experience. That is precisely why they continuously develop innovative supplements that are effective and enjoyable at the same time. "We set out to revolutionize vegan protein and make it enjoyable for everyone. This protein is the first to marry a high protein content per scoop with organic fruits and veggies without sacrificing taste. No grittiness, no chalkiness, only delicious flavor," said the team at BioHealth Nutrition.
BioHealth Nutrition takes pride in being able to develop the first ever premium vegan protein combined with superfoods. This is the first vegan premium protein with a full serving of organic fruits and veggies in every single scoop without sacrificing taste. What sets this product apart from others is the fact that it can provide a high amount of protein and nutrients that a person may need in just a single scoop. What's best about this product is it also comes in different flavors and sizes. So for those who are just starting out, they can opt to get the 1 LB and commit to the 2 LB or 4 LB later. And in terms of taste, they have options such as vanilla, chocolate, peanut butter cookie, and snickerdoodle. Committing to a healthier lifestyle then becomes much easier with supplements like this.
Phyto Perfect also has benefits on immunity support, boosting energy and vitality, building lean muscle and strength, and increasing stamina, among others. It is suited for those who are looking for a vegan, gluten free, dairy free, and lactose free mix that is high in protein and low in carbs and fat. It is also naturally sweetened with stevia and non-GMO.
Aside from this vegan protein, BioHealth Nutrition also offers products that have collagen, immune system support, fiber, and ketones.
For more information about Phyto Perfect and their other products visit BioHealth Nutrition's website at https://biohnutrition.com/.
Disclaimer: The statements made regarding these products have not been evaluated by the Food and Drug Administration. This press release is not intended to be a substitute for professional medical advice, diagnosis, or treatment. Please check with your doctor. The news site hosting this press release is not associated with BioHealth Nutrition. It is merely publishing a press release announcement submitted by a company, without any stated or implied endorsement of the product or service.
About BioHealth Nutrition
BioHealth Nutrition is a company that makes premium and natural healthy supplements made of high quality ingredients.
The post Complete Nutrition in a Single Scoop With BioHealth Nutrition's Vegan Protein first appeared on PRUnderground.
Press Contact
Name: Jenna Saverino

Phone: 7144086889

Email: Contact Us

Website: https://biohnutrition.com/
Original Press Release.