Will the Commodities Train Keep Rolling?
June 23, 2021 at 14:44 PM EDT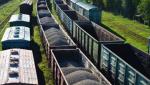 Even though the Federal Reserve isn't looking to raise interest rates until 2023, commodities can still provide a portfolio with asset diversification with funds like the Invesco DB Commodity Index Tracking Fund (DBC). The fund seeks to track changes, whether positive or negative, in the...