Company Decisions in the Midstream Space: To Divest or Not to Divest?
June 16, 2021 at 14:59 PM EDT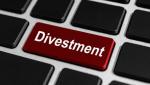 In any industry, it's crucial for companies to know when to part with an asset or a business. However, selectivity in divestments is important, too. After years of feasting on low interest rates and favorable energy prices, midstream operators, including those residing in the ALPS Alerian MLP...