Looking for Backdoor Exposure to the Crypto Space?
June 14, 2021 at 08:17 AM EDT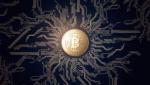 As the capital markets await a potential Bitcoin exchange traded fund (ETF), investors can snag indirect exposure to the phenomenon with funds like the Global X FinTech ETF (FINX). Like precious metal investors who use miners as a backdoor play, getting crypto exposure can be had with companies...