Need a Hedging Component in Your International Assets?
June 11, 2021 at 05:00 AM EDT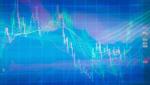 One of the challenges with investing overseas is the susceptibility of the local currency of international markets, warranting a dollar-hedging component with exchange traded funds (ETFs) like the IQ 50 Percent Hedged FTSE International ETF (HFXI). The prevailing sentiment in the capital markets is...