Even in a country that has exploded in wealth, private entrepreneur Zong Qinghou stands out. The 76-year-old is the founder and chairman of Wahaha, China's largest beverage company. His rags-to-riches tale has stimulated important changes in China's reform and opening up.
Born in 1945, Zong didn't venture into business until 1987, when he was in his 40s. He contracted on loans a school-run enterprise sales department that sold soda and ice cream. In 1989, Zong founded a nutritional food factory named Wahaha. Its nutritional drinks for children became a national hit.
"It offered me a chance to do business because individuals were not allowed to start their own business at that time," recalled Zong.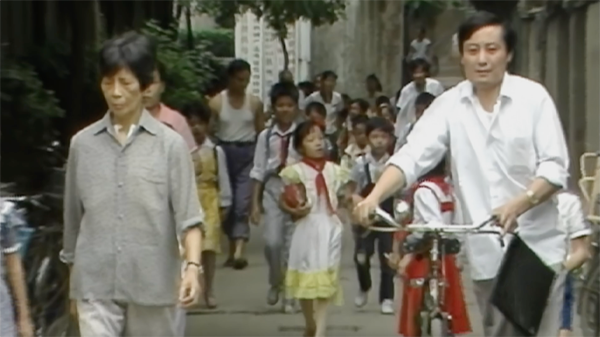 Zong Qinghou launched nutritional food factory Wahaha. Its drinks for children became a national hit. [Photo/CGTN]
In 1991, he moved to acquire a state-owned canned food factory that was on the verge of bankruptcy. However, things were politically sensitive when it came to the relationship between the private firms and state-owned enterprises in the early stage of the reform and opening-up. Zong's acquisition aroused a nationwide debate – would the booming private sector turn socialist China into a capitalist country?
Shen Zheshou, then secretary general of the Standing Committee of the Hangzhou Municipal Party Committee, said the takeover was a colossal blow to state-owned enterprises. "Some people even called it revisionism and a 'peaceful evolution'," Shen recalled.
"At that time, state-owned enterprises had many benefits. It was totally unacceptable to see a private company trying to acquire us," said Chen Gangqiang, a former employee of the state-owned canned food factory. "I was also told to kick Zong Qinghou out of our company."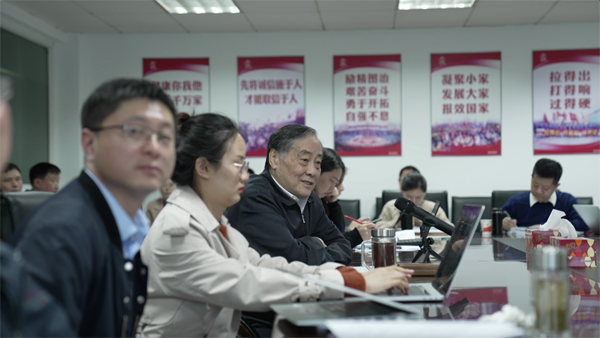 Zong Qinghou hosts a team meeting. [Photo by Liang Qipeng/CGTN]
However, they hadn't factored in Zong's keen business sense and entrepreneurial spirit.
"My intention was to save the state-owned company, not to destroy it," he said.
It didn't take long for Zong's pledges of better pay to come through. Chen, who later joined Wahaha Group, said, "I felt so surprised when I got a 370-yuan (around $58) bonus. It was an enormous figure at that time."
"Many people called me a fool to shoulder such a big burden. But I feel that this is a milestone for my company. It's my first step to follow the reform and opening-up trend," said Zong.
His bold and controversial move led to the nation's legalization of private acquisitions. China's socialist market economy has been at the heart of the nation's economic transformation. Now China's private sector contributes more than 60 percent of the nation's GDP growth, and generates over half of its fiscal revenue. Meanwhile, 80 percent of urban workers work for private firms.
And his courage to break the norm paid off. Forbes magazine named him "the richest man in China" in 2010, 2012 and 2013.

Zong Qinghou participates in a live-streaming show. [Photo/CGTN]
But Zong aims to retain a simple and thrifty life. It's common to see him dressed in a traditional Chinese jacket and plain black shoes … all made in China.
"People who get rich early should help the rest get rich," he said in Hangzhou China, referring to words attributed to the late Chinese leader Deng Xiaoping, "I think the ultimate goal of an entrepreneur is to fulfill his responsibility for society and create wealth for the country and the people."
Today's business world is a far cry from when Zong first tasted success, but he's keen to catch up with new generations born in a more diverse and much more developed country.
Yet, the tycoon insists what matters most for the country is still the real and tangible economy.
Media Contact
Company Name: The Information Office of Hangzhou Municipal Government
Contact Person: Cai Jingwen
Email: Send Email
Phone: 0510-68559077
Country: China
Website: http://www.ehangzhou.gov.cn/