Mobile Battery Squad is a car battery delivery service that delivers and installs car batteries.
(PRUnderground) May 13th, 2021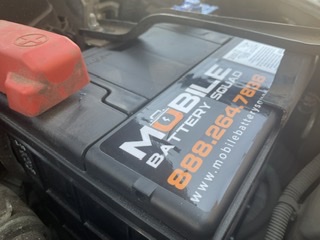 The Mobile Battery Squad offers same-day car battery delivery and installation services.  The company services the Austin and San Antonio Texas areas.
The company announced that the service is now available for customers in the San Antonio and Austin areas.  More than two million customers are serviced in these areas from Austin to San Antonio Texas.  Until now, most appointments were next day, and the company has added technicians to better service same-day appointments.
The delivering is part of Mobile Battery Squad's array of services.  Not only will the technician replace your car battery, but they can also provide filter, windhield wiper, light bulb, and oil changes.  Services are provided not only to consumers but also to other businesses.
A wide range of car and trucks are serviced daily.  Everything from small cars, SUV, pickup trucks, camper trailers, boats, hybrid cars, box trucks, and semi trucks.  The Mobile Battery Squad services them all with either a few clicks or a phone call.
Currently, customer visit the website and are able to choose their battery in moments and set a time for an installation.  The technician arrives and has the service completed in less than 20 minutes.  "Customers have been ecstatic about the entire service." says Paul the CEO of Mobile Battery Squad Inc.
For more information or to book a battery replacement visit https://www.mobilebatterysquad.com
About Mobile Battery Squad
The Mobile Battery Squad is a car battery replacement service. They deliver and replace customers automotive batteries at their home or work. Customers enjoy upfront pricing and professional auto repair assistance with the connivence of online appointments. Customers can book a mobile car battery replacement service in minutes online. The Mobile Battery Squad not only services car but service trucks, bus, RV, and golf carts.
If you are looking for a quality car battery replacement service give the Mobile Battery Squad a call or book your appointment online today at https://www.mobilebatterysquad.com
The post Mobile Battery Squad offer Car Battery Delivery and Install in Austin and San Antonio Texas first appeared on PRUnderground.
Press Contact
Name: Paul

Phone: 8882647838

Email: Contact Us

Website: https://www.mobilebatterysquad.com
Original Press Release.