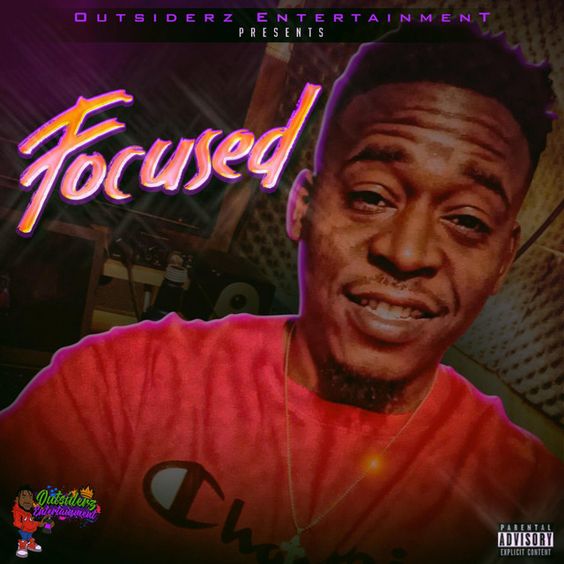 The very gifted Elton Cooper has dished out an electrifying execution with natural vibes of rap. The stunning narration and the enthralling beats are exquisite.
LaGrange, Georgia May 13, 2021 (Issuewire.com) - The emerging rap artist, Elton Cooper has dished out unique rap vibes in his recent rap songs. He has shown his deft touches in the tracks 'Focused' and 'Stick Talk' that has got remarkable lyrics and impeccable vocals. The tracks have been released by the avant-garde music label 'Outsiderz Entertainment' which has state-of-the-art facilities. He has caught the imagination of the listeners with his eclectic style. He has dished out infectious beats and crazy lyrics in his tracks. The fans can check out his latest numbers by visiting popular apps like Spotify.
The amazing rap song, 'Focused' has got breathtaking vocals in the backdrop of a heavy electronic realm. In the track, 'Stick Talk' there is melodic loops and it comes with great narration. The astounding rapper, Elton Cooper has used his splendid soundtrack and enrapturing beats to tell the soulful stories. His fresh voice and the lively melody and rap beats have earned him a lot of accolades. The audiences can get an insight into his future ventures through shared posts on his Facebook profile.
The rapper par excellence has exhibited his sheer talent with his cracking tracks that have a high octane rhythm and some of the best melody. His unique style has struck a chord with the fans. He has spent his childhood in South Atlanta and has learned the art from the breeding ground of rap culture. He has imbibed Southern music and it very much describes the rapper. The fans can get enough information about the rapper and his music by visiting his website.
For more tracks of Elton Cooper, Please go through the below link :
Media Contact
The Tunes Club
Source :Elton Cooper
This article was originally published by IssueWire. Read the original article here.