Healing Bottoms, a company specializing in naturally treating painful anal conditions, announced the availability of their turmeric-based suppository treatment for hemorrhoids and anal fissures.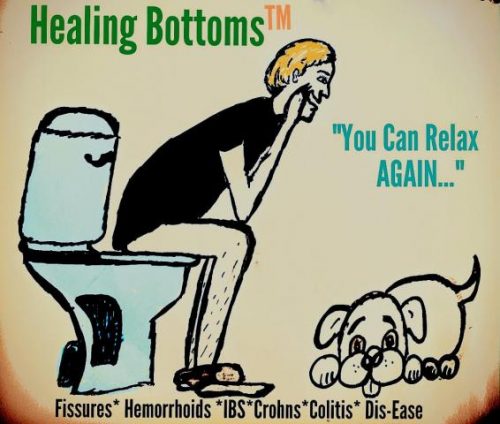 Chicago, United States - May 13, 2021 /PressCable/ —
Healing Bottoms, a health and wellness solutions provider, has announced the availability of their anti-inflammatory turmeric suppository range for those who struggle with anal fissures and hemorrhoids.
More information can be found at https://www.healingbottoms.com/store/p1/HB%27s_Fissure_Turmeric_Suppository_Treatment_%2AREVIEWS_BELOW%2A.html#
The company's announcement provides an effective all-natural treatment solution for those who experience anal tears, bleeding, and itching before, during, or after passing stools.
An anal fissure occurs when the lower rectum lining tears, causing pain and bleeding during bowel movements. This can be caused by passing large hard stools, constipation or repeated diarrhea as well as overly tight anal muscles. Tears do not always heal immediately and can turn into a long-term affliction.
HB (Healing Bottoms) Turmeric Fissure Suppository treatment provides clients with a treatment option to help heal anal fissures and hemorrhoids with a proprietary blend of natural ingredients that promote rapid and long-lasting recovery.
The all-natural ingredient list comprises a patented turmeric formula blend and is reported to heal up to 98% of fissures and tears.
The recommended dosage for light tears is 1 suppository, twice a day with positive results showing in as little as 24-48 hours. Severe tears require 1 unit three times a day and can take about 4 weeks to heal.
Conditions that can be treated with the all-natural suppository blend include swollen hemorrhoids, bowel ulcers, polyps as well as infection and inflammation. It also stops anal bleeding and itchiness.
Healing Bottoms product release is in line with the company's commitment to providing their clients with a fast, effective, and natural treatment for an otherwise very painful situation.
A satisfied client said, "I was dealing with fissures since last November. I tried everything until I found Healing Bottoms. It changed my life. As of today, I am cured and I highly recommend this product."
For more information about long-term relief from fissures and other related conditions, visit https://www.healingbottoms.com/store/p1/HB%27s_Fissure_Turmeric_Suppository_Treatment_%2AREVIEWS_BELOW%2A.html#
Contact Info:
Name: HB Homeopathic Pharmacy
Email: Send Email
Organization: Healing Bottoms, Corporation
Address: 355 East Ohio St. Suite 2208 optional, Chicago, IL 60611, United States
Phone: +1-219-515-8219
Website: https://www.healingbottoms.com/#/
Source: PressCable
Release ID: 89013480