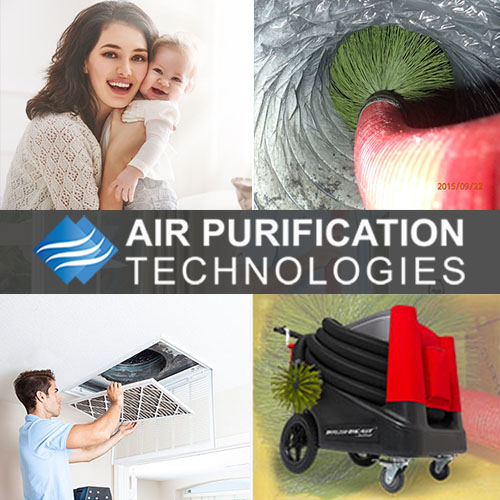 We started with just air duct cleaning services but then grew into a one-stop shop for all kinds of duct, vent, and air cleaning services. With a vast range of air and duct purification solutions, we're your go-to guys in South Florida if you want to breathe and live in a healthy environment.
- Chris Gayle
The company offers duct and vent cleaning services and revolutionary air purification solutions that can eliminate 99.99% of airborne toxins in the air, making the indoor atmosphere healthy.
Whether it's seasonal or chronic allergies, the reason people catch them is mainly because of the indoor air quality. An average American spends 90% of the time indoors, where the concentration of pollutants is 2-5x more than outdoors (EPA). Dirty ducts are the main reason behind this. They are breeding grounds for mold, bacteria, pollutants, allergens, and even some viruses. The air from HVAC passes through the ducts and takes these contaminants with it, populating the indoor atmosphere with them. These toxins stay indoors for days, and new ones keep joining them, causing various health problems among the occupants. However, this can easily be fixed with Air Purification Technologies' professional duct cleaning and air purifier installation services.
Properly cleaned air ducts create a cleaner living environment, reduce irritants and allergens, eliminate bad smells, improve airflow efficiency reducing energy bills and help everyone breathe and stay healthy. Air Purification Technologies have been offering top-rated air duct cleaning and air purifying services in South Florida for nearly two decades. All of their cleaning techniques, products, and detergent are in compliance with EPA standards ensuring the safety of the occupants and superior quality of service. Their techniques involve using Rotobrush that vacuums and cleans the vents and ducts, ensuring no dirt particles are left inside. With the help of flexible brushes and small video cameras, they can see and clean even the smallest and hardest to reach areas of the duct.
Furthermore, to ensure the ducts consistently send out clean and healthy air, they can install APCO Whole-House Air Purifier on its supply side. It leverages UV-C light and activated carbon to eliminate germs and odor from the air passing as soon as it is supplied out. Similarly, they also have REME HALO that goes into the air conditioning ducts. It produces hydro-peroxide plasma that spreads into the duct air through a handler, ensuring the air stays free from pollutants, bacteria, and other toxins. The gist is Air Purification Technology, a company that's well-equipped with all kinds of air and duct cleaning solutions to ensure everyone inside breathes in fresh and healthy air.
To know more about Air Purification Technologies or how to procure their services, contact via (954) 559-5409 or visit their website www.airpurificationtech.com
About Air Purification Technologies
Air Purification Technologies has been servicing South Florida since 2002 for Air Duct Cleaning Services and Sanitizing and Intensive Rotobrush Air Duct Cleaning, meeting all EPA standards and quality. They provide superior quality air duct cleaning service in a caring and passionate way. Their integrity and professional service consistently exceed clients' expectations, which is why they have a massive client base with excellent reviews.
Media Contact
Company Name: Air Purification Technologies
Contact Person: Chris Gayle
Email: Send Email
Phone: 954-241-7352
Address:2500 Parkview Drive
City: Hallandale Beach
State: Florida
Country: United States
Website: www.airpurificationtech.com