Interested in Getting Aggressive with Your Equities?
May 05, 2021 at 15:04 PM EDT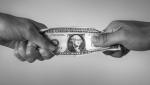 With the economy ramping up and earnings growth doing the same, it can be tempting to get aggressive with equity allocations. However, blindly overweighting riskier assets doesn't ensure desirable outcomes. Advisors looking to ratchet up equity exposure can turn to tailored allocations, such...