The purpose of the Act is to ensure transparency in credit agreements.
May 05, 2021 at 10:32 AM EDT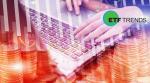 All partners are jointly and severally liable for the debts and obligations of the partnership. Where expansion of the partnership requires a significant financial investment involving a large debt load, the interests of all partners must be considered before proceeding with that risk. Where the...