Peer disagreement and counter-examples.
May 05, 2021 at 01:34 AM EDT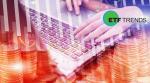 2. They lack consideration. Contracts are binding when each person to the contract gives something and gets something. Think of it. You pay a store for a pair of shoes. You get the shoes. This is called consideration, which is the basis of contract law. In a prenuptial agreement, the consideration...