Also, think carefully about whether you can do what the agreement says.
May 05, 2021 at 00:41 AM EDT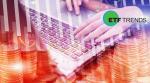 A cleaning services contract can be used to schedule a recurring housekeeping service (weekly, monthly, etc.) or a single annual event like a carpet cleaning or a thorough home spring cleaning. A maid service typically charges an hourly rate, so it's a good idea for the client to clearly lay...