The Returns Are Overseas. Why Isn't Your Portfolio?
May 04, 2021 at 09:51 AM EDT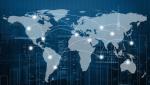 U.S. stock ETFs are roaring higher, but that's not an invitation for investors to ignore international markets. Nor are those factors cause for clients to embrace excessive risk in international markets. Advisors can help them navigate those waters with the WisdomTree Developed International...