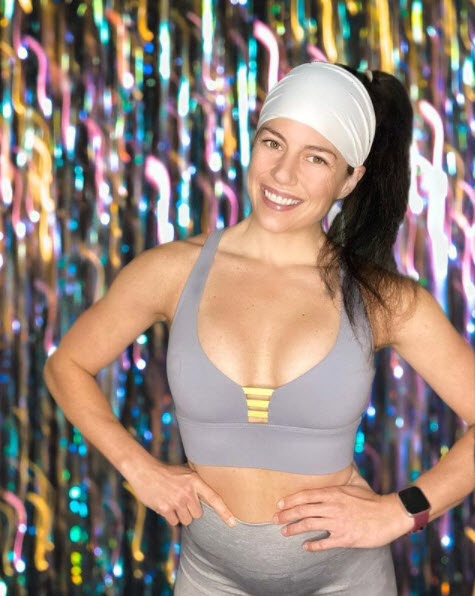 Kayla Krauss Offers Personalized Fitness and Self-Care Coaching for All
Kayla Krauss is staging an intervention to help individuals break free from their "toxic relationship" with diet culture. Kayla's 1-on-1 online coaching program provides personalized guidance on fitness, nutrition, exercise science, and a positivity-based lifestyle. Kayla is currently offering limited access to her online coaching program and offers powerful results attesting to its effectiveness in achieving life-changing results in her client's fitness and personal lives.
Kayla Krauss is driven in all her pursuits as both a successful real-estate agent and a decorated National Physique Committee (NPC) Bikini competitor. Kayla brings this drive to her personal coaching style and fitness brand. Her goal is to provide top-tier individual coaching that tailors programs to individual clients' specific needs. Nutrition, fitness and even confidence training through stage performance coaching are all tools she uses to bring out her client's best version of themselves. "My personal coaching style is empathic and education driven. Every feeling you have during this process is valid and will be heard and worked through while teaching you the science behind every step. With the goal of creating a sustainable life for you," Kayla said regarding her personal coaching style.
Kayla currently operates out of Jacksonville, FL, but her 1-on-1 coaching program has an international reach that offers every bit of the personalization her in-house clients receive. Currently, her services are in high demand, but there are still spots available to join her coaching program. If you are interested in a caring and empathic partner for your personal fitness journey whose main goal is helping you achieve the best version of yourself, please reach out to Kayla now!
About Kayla Krauss
Kayla Krauss offers fitness and nutritional training with a lifestyle brand that brings personalized coaching to individual client needs. If you are looking to achieve real results, Kayla Krauss is eager and willing to help you realize your full potential.
See more of Kayla's content and training programs at https://www.instagram.com/justkayla_al/
Media Contact
Company Name: Kayla Krauss
Contact Person: Media Relations
Email: Send Email
Phone: (904) 414-2829
City: Jacksonville
State: Florida
Country: United States
Website: www.instagram.com/justkayla_al/