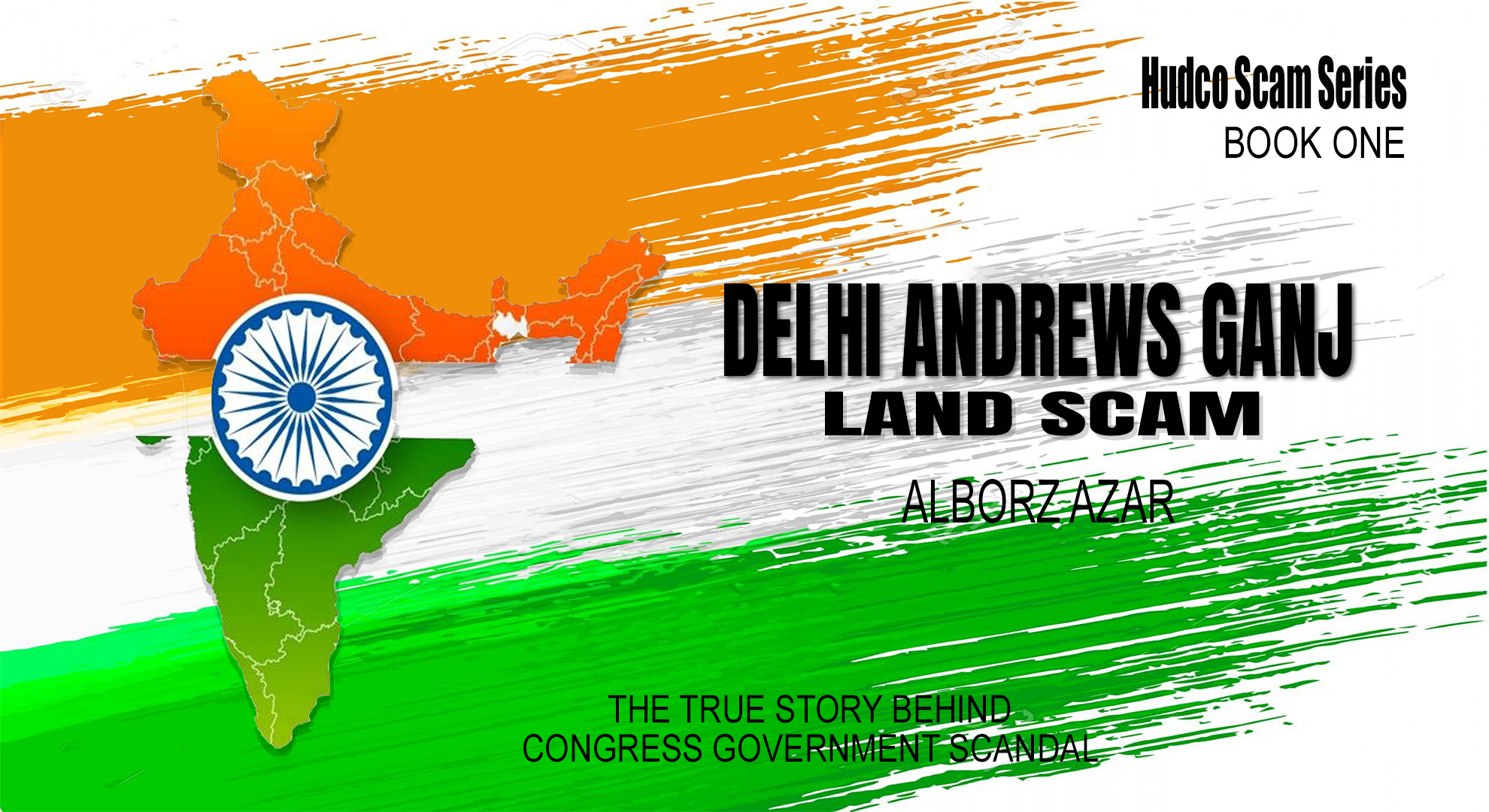 In the Hudco Land Scam Series, reveals the widespread deceit practiced corruption behind the precious Andrews Ganj land in the heart of New Delhi.
New Delhi, Delhi May 3, 2021 (Issuewire.com) - The Hudco Land Scam Series, by Alborz Azar, reveals the widespread deceit-practiced corruption behind the precious Andrews Ganj land in the heart of New Delhi. The victim behind the scam in this situation was MS Shoes; founder Pavan Sachdeva. A man whose innocence remained unknown struggles with the unfounded accusations which caused public opinion to falter. Behind the lies and deception, a brilliant entrepreneur took the fall for the underhanded dealings of the Hudco Land Scam.
The same man accused of nonpayment to HUDCO's underhanded dealings fulfilled his debts because of these deceptive lies, with no compensation for the legally awarded settlement. Alborz proves how Pavan's commitment not only caused financial stress on his family, but mental anxiety dealing with this issue for over two decades. Yet rulings go unanswered. HUDCO ignores legal court findings to repay the ill-gotten monies from MS Shoes. The only response is more excuses because of unmet court decisions by Hudco.
As the culprits hide in the shadows, Pavan struggles through court case after the court case, proving his innocence and wrongdoings by HUDCO. Official Court Rulings were useless in front of powerful HUDCO and Government by frivolously challenging, even when the Supreme Court dismissed their case.
The Supreme Court for the last several years could not direct time-bound refund amounts received fraudulently by HUDCO from MS Shoes. HUDCO defrauded MS Shoes in receiving the huge amounts of Rs.68.68 Crores in 1994-1995, by not disclosing material facts of title, illegal building, and land use, etc. HUDCO continued to earn interest @18% compounded quarterly on this amount for the last 25 years, while simultaneously enjoying possession of the appreciation on the properties. Alborz brings light to the HUDCO Land Scam in his series to reveal the truth that has deprived innocent victims of due justice for decades.
Coming Soon by Alborz Azar 
BOOK ONE: DELHI ANDREWS GANJ LAND SCAM  
BOOK TWO: GOVERNMENT HUDCO ANDREWS GANJ SCAM SERIES BOOK THREE: HUDCO PLACE ANDREWS GANJ LAND SCAM
BOOK FOUR: ANDREWS GANJ LAND SCAM CONTINUES    
BOOK FIVE: BUREAUCRATS DISPUTED BJP GOVERNMENT RATIFICATION OF ANDREWS GANJ LAND SCAM
BOOK SIX: HUDCO SCAMMED LEELA HOTELS AS WELL - REFUNDED ENTIRE AMOUNT WITH CONTRACTUAL COMPOUNDED INTEREST
BOOK SEVEN: HUDCO PLACE SCAM LED ANDREWS GANJ PROJECT ACCOUNT TO NEGATIVE
BOOK EIGHT: COURTS CONCLUDED HUDCO SCAM DEFRAUDED DISCRIMINATED CHEATED MS SHOES
BOOK NINE: GOVERNMENT HAD NO TIME TO CONSIDER BUREAUCRATS RATIFICATION OF ANDREWS GANJ LAND SCAM
BOOK TEN: MOST AWAITED RATIFICATION BY THE SUPREME COURT OF INDIA OF ANDREWS GANJ LAND SCAM BY HUDCO
Media Contact
Writer's Publishing House
info@writerspublishinghouse.com
Source :Writers Publishing House
This article was originally published by IssueWire. Read the original article here.