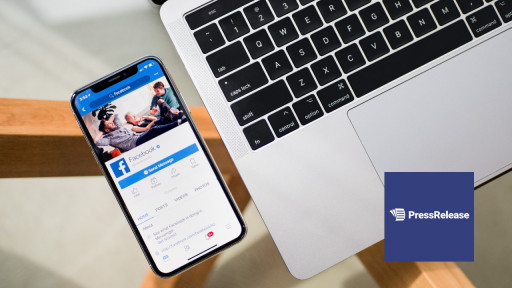 SARASOTA, Fla. - April 14, 2021 - (
Newswire.com
)
For years, marketing professionals have used press release distribution to grow credibility and trustworthiness for businesses. With an engaging enough headline, press releases are effective at generating social signals and engagement, useful for determining popularity and sentiment for a certain angle or story. PressRelease.com helps businesses target and engage audiences with its award-winning press release distribution services and grow their credibility within the business space.
"Social signals are essentially social proof in this day and age," says Erik Rohrmann, COO at PressRelease.com. "Consumers will flock to the businesses, services, or products with the most likes, thumbs up, reviews, and positive comments. Using press release distribution to generate social signals is a cost-effective way to build trust; that's why it's important to provide value and quality content with each release."
Social shares are a key component of many content marketing strategies. People are motivated to share content for a number of different reasons. According to a study conducted by the New York Times Insights Group, the reasons people share content are just as diverse as the people viewing it:
84% share to support a specific cause
78% share to stay connected
69% share for self-fulfillment
68% share to define who they are
49% share for entertainment
Understanding and targeting specific audiences can help businesses better grasp the concept behind social sharing, and leverage it in their press release distribution to help expand their reach.
PressRelease.com connects its customers with industry media professionals and audiences around the world through its award-winning press release distribution services. Clients can build trust with the public and grow their brand using PressRelease.com's comprehensive distribution network and publish company news on prominent business networks like MarketWatch, Bloomberg, Yahoo! Finance, Morningstar, CBS, ABC, FOX, and NBC.
PressRelease.com helps CEOs and business leaders improve their targeting and reach via simple and effective press release distribution services. To learn more about how to create newfound value through press release content, visit PressRelease.com.
About PressRelease.com
PressRelease.com provides simple, affordable press release distribution services to public and private companies through the most comprehensive networks and 1.8M media contacts.
Contact Information:
PressRelease.com
Media Relations
Office: 800-998-2927
Press Release Service by
Newswire.com
Original Source:
Build Credibility and Leverage Social Signals With PressRelease.com's Press Release Distribution Services