(PRUnderground) April 13th, 2021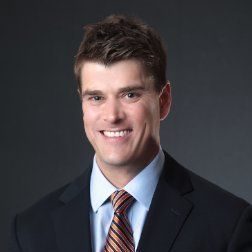 There are a lot of things that go into starting a company. Launching a business could be overwhelming, irrespective of its stature. A business lawyer's role is imperative in handling the legal facets of an enterprise. When you start a small business, the expertise a business lawyer could bring to the legal aspects could help your business in the longer run.
We have with us Curtis A. Runger, a 2021 ThreeBestRated® award-winning business lawyer from Memphis. He explains to us why hiring a business lawyer is essential for small businesses.
"It is critical for small businesses to seek legal counsel at the outset of establishing their business. First and foremost, they need legal counsel to ensure that they've selected the best business entity for their business and to ensure that they understand the proper governance of a business. So many people these days rely on Google and form generated documents from outfits like LegalZoom and Rocket Matter and place confidence in these online resources, and they get into trouble down the line because every business is different and there is no "one size fits all" approach to their start-up.", explains Curt Runger.
Engaging a business attorney in setting up a business from the outset ensures that all of the required paperwork is accurately prepared, submitted, and executed. Curt Runger says, "Additionally, a great business lawyer who cares for their clients will provide them a framework moving forward for how to document major decisions in their businesses to avoid situations in the future where: (1) the businesses could subject themselves to individual liability and (2) potential disputes amongst partners could arise."
A business lawyer can save the small business from a lot of chaos that could arise with contracts, agreements, and potential legal issues.
About Curtis A. Runger – Douglass & Runger Attorneys at Law
Curt Runger's fascinating story of becoming a business lawyer started from his childhood. Inspired by his Grandfather, who was an attorney, Curt always wanted to pursue law and help individuals and businesses navigate the legal process and solve their problems. He says, "I have a background in international business and a love for business and the American dream in general, and I always wanted to incorporate my knowledge of the business world into the practice of law, so I went to law school to become a lawyer." Curtis has been practicing law in Tennessee since 2003.
Curtis Runger founded Douglass & Runger Attorneys at Law in 2010. The law firm is composed of 6 incredible attorneys, and they primarily handle business law matters, family law, and probate and estate planning. Curt's passion for his work is paramount. He says, "I love being an attorney, and the best part of my job involves working with the clients that we represent on a daily basis and getting to know about them, their families, and what drives them. I also love teaching and mentoring our associate attorneys and watching their professional growth and development. We have such a great team at our firm that it is truly a blessing to be able to come to work every day."
As one of the most successful lawyers of his time, Curtis has several achievements and accolades to his name. When asked about the best achievement in his career, Curtis humbly says, "It's hard to pinpoint a "best achievement," and I always believe that the best is yet to come."
On winning the prestigious ThreeBestRated® award, Curtis says, "I'm extremely honored to be listed in ThreeBestRated as a top business attorney in Memphis. It's always nice to have the respect of your peers in the legal community and clients. I think it's also a testament to my wonderful staff and associates as well."
Curtis and his team of attorneys have represented hundreds of clients in setting up their business and drafted various commercial contracts for them. They handle everything from buying and selling franchises like Papa Johns and Subways to million-dollar commercial refrigeration companies and medical clinics. Curtis defines his proudest moments as when watching his younger associates go out and obtain fantastic results for their clients and win tough cases at trial.
Douglass & Runger Attorneys at Law is continuously thriving under Curtis A. Runder's guidance and strives to serve their clients more efficiently. To get in touch, visit – https://www.douglassrunger.com/attorneys/.
About ThreeBestRated
Three Best Rated® was created in 2014 with the simple goal of finding the top 3 local businesses, professionals, restaurants, health care providers, and everything in-between, in any city. Every business is meticulously handpicked by our employees. We check business's reputation, history, complaints, ratings, proximity, satisfaction, trust, cost, general excellence, reviews, and more, using our 50-Point Inspection. We only display businesses that are verified by our employees. Other places will call this "hard work" and "unnecessary". We call it "due diligence" and "the right thing to do". Our website is updated on a regular basis for quality and the latest business information.
Three Best Rated has the honor of helping 4 million customers every month find the best businesses in any city – without any effort!
The post Curtis A. Runger, a 2021 Three Best Rated® Award-Winning Business Lawyer, Emphasizes the Significance of Hiring Business Lawyers first appeared on PRUnderground.
Press Contact
Name: Sara Wilson

Phone: (833)-488-6888

Email: Contact Us

Website: https://threebestrated.com/
Original Press Release.