Will Electric Vehicles Put a Charge in This Global X ETF?
April 12, 2021 at 06:00 AM EDT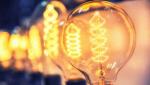 U.S. president Joe Biden's push for a greener America can help lead the charge for more electric vehicles on the road, smoothing the part for the Global X Autonomous & Electric Vehicles ETF (DRIV). "Joe Biden's plan for a greener U.S. economy could drive gains for clean-energy ETFs...