Visa and PayPal Give the Green Light to Cryptos. Should You?
April 10, 2021 at 10:00 AM EDT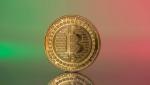 It's happening. The acceptance of digital currencies as a form of payment expanded greatly last week, foreshadowing the increasingly important role cryptos such as Bitcoin and Ether will play in our lives going forward. Both Visa and PayPal announced they will begin allowing the use of...