Are Mid Caps the Right Spot for Active Management?
April 07, 2021 at 08:00 AM EDT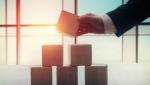 Smaller stocks and active management are often considered a particularly fruitful combination for investors. Market participants seeking mid cap exposure may find a friend in the Natixis Vaughan Nelson Mid Cap ETF (VNMC). VNMC, which launched last year, takes advantage of temporary information and...