Why Is the Convertible Bond Market 'Soaring'?
March 22, 2021 at 11:09 AM EDT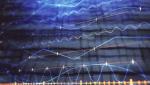 Convertible bond ETFs are proving to be one of the sturdier corners of the bond market this year. Investors can get on the act without a full commitment with the Principal Spectrum Tax-Advantaged Dividend Active ETF (PQDI). PQDI, which debuted in June, offers exposure to multiple income assets,...