In a Low-Rate World, Are Emerging Markets Bonds Right for You?
February 25, 2021 at 10:54 AM EST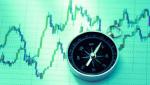 So many retirement investors are conditioned to believe that fixed income allocations only mean municipal bonds or Treasuries. With yields low on those assets and the dollar weak, income investors may want to examine emerging markets bonds, an assets class accessible via multiple exchange traded...