How Are Institutional Active Managers Prepping for 2021?
December 10, 2020 at 11:19 AM EST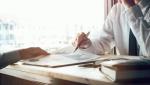 Consensus is building that 2021 will be a strong year for riskier assets. Professionals can glean valuable investment insight as to how from active managers' positioning. Natixis recently surveyed 500 institutional investors who manage a combined $13.5 trillion. The poll found that many are...