What Can Small-Cap Multi-Factor ETFs Do for You?
December 09, 2020 at 09:43 AM EST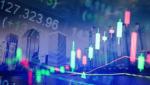 With small-caps surging to end 2020 and market observers are forecasting a rebound for multi-factor strategies next year, the Principal U.S. Small-Cap Multi-Factor Index ETF (NASDAQ: PSC) is in a uniquely advantageous position. PSC's underlying benchmark, the Nasdaq US Small Cap Select Leaders...