Is This Time Different for Value?
December 02, 2020 at 11:12 AM EST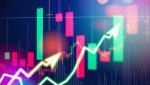 By Debbie Carlson The value factor has been beaten up for years, so much so that some market analysts were beginning to wonder if the factor has lost its usefulness. Then value stocks started to look alive in the later part of 2020. Using Vanguard Value ETF (VTV) for value and Vanguard Growth ETF...