Can You Innovate Out of COVID Uncertainty with Multi-Assets?
November 11, 2020 at 19:41 PM EST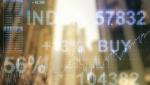 Getting multiple asset exposure can help in an uncertain market where diversification can help ease the possibility of a market downturn. Uncorrelated assets can be held via ETFs like the actively-managed Invesco Balanced Multi-Asset Allocation ETF (PSMB). Active management can help ETFs be even...