Silver or Gold: Which Metal is for You?
October 20, 2020 at 11:52 AM EDT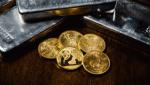 Most market experts will agree that precious metals provide investors with a safe haven opportunity amid all the market uncertainty going on. However, when it comes to traders, which metal should they focus on for short-term gains? "Heading into the US sessions precious metals are performing...