What's Driving Small Cap ETF Performance Right Now?
October 08, 2020 at 12:59 PM EDT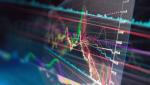 While investors may like the safety and security of large caps, particularly in today's uncertain market environment with Covid-19 and a forthcoming presidential election, small caps are starting to show signs of life. What exactly is causing small cap ETFs to heat up right? "Wall...