Marriott built its own 'Airbnb' before coronavirus crash. Did it help?
September 13, 2020 at 10:30 AM EDT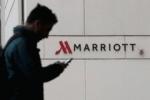 Marriott created its own alternative lodging business a few years ago, and it's grown to 10,000 home listings. But initial steps to match Airbnb are a blip in the Covid-19 hotel crash.