Can Gold Capitalize on the Recent Tech Sell-Offs?
September 09, 2020 at 14:31 PM EDT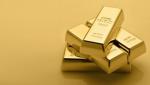 A post-Labor Day sale appears to be happening in the technology sector. Shares of tech equities are selling off, causing investors to feel that the market was overheated, which could help gold capitalize on its status as a safe haven asset. It could be a volatile ride for investors, according to a...