Is There More Room to Run for Brazil ETFs?
July 29, 2020 at 11:30 AM EDT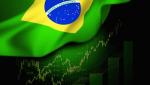 Emerging markets were and still are a prime concern amid the Covid-19 pandemic, but one of the largest EM countries, Brazil, looks to be making some headway. It begs the question, however: is there more room to run for Brazil and in turn, will it boost Brazil-focused exchange-traded funds (ETFs)?...