What Can Risk-Parity Do For You?
July 03, 2020 at 09:00 AM EDT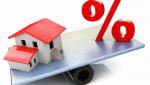 By Derek Horstmeyer and Attila Kiss Risk-Parity funds have been in the spotlight recently as we have seen the first such fund offered here in the US as an ETF (Advanced Research Investment Solutions' Risk Parity ETF – RPAR). There has also been much talk and speculation by market participants over...