Can the S&P 500 Hit a New High Before Year's End?
June 22, 2020 at 11:41 AM EDT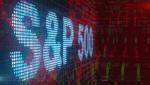 Last week's trading session saw the S&P 500 eke out a small gain, climbing 1.8% to post its fourth winning week in the last five. Can the S&P 500 keep up the momentum and hit a new high before year's end? "The recommendation of Oxford University which is going to come into play if you...