Is the Bull Ready to Run for Oil Prices?
May 05, 2020 at 11:04 AM EDT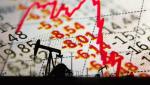 Oil bulls appear ready to dig their hooves into the ground and charge following the latest price weakness in the commodity. This all bodes well for oil investors—long-term holders and short-term traders alike. "The oil market is facing an unprecedented crisis as COVID-19 causes demand destruction...