Can Non-Transparent ETFs Bring Active Management Back in Vogue?
April 21, 2020 at 10:45 AM EDT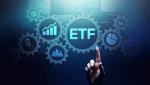 Last month, American Century launched two actively managed, nontransparent exchange-traded funds (ETFs) that can bring the fight to mutual funds, especially when it comes to a price war. By in large, ETFs are typically cheaper than mutual funds, which are also actively managed–something that...