Mid Caps & Small Caps. How Long Will Bears Stay in Charge?
April 02, 2020 at 13:40 PM EDT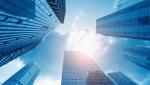 Though the entire U.S. market has been caught up in the volatility that's resulted from the fear surrounding the global COVID-19 outbreak, small and mid-cap stocks have shown themselves to be especially sensitive. For instance, while the S&P 500 and Dow Jones Industrial Indexes only reached...