How Will Travel Stocks Be Affected By The Coronavirus?
January 24, 2020 at 12:57 PM EST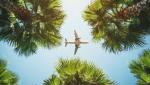 Could travel related stocks be affected by Coronavirus? The World Health Organization says it was a "bit too early to consider this event is a public health emergency of international concern." Investors had been fretting over the virus as the number of confirmed cases crested 600, and the virus,...